Dialogue Programs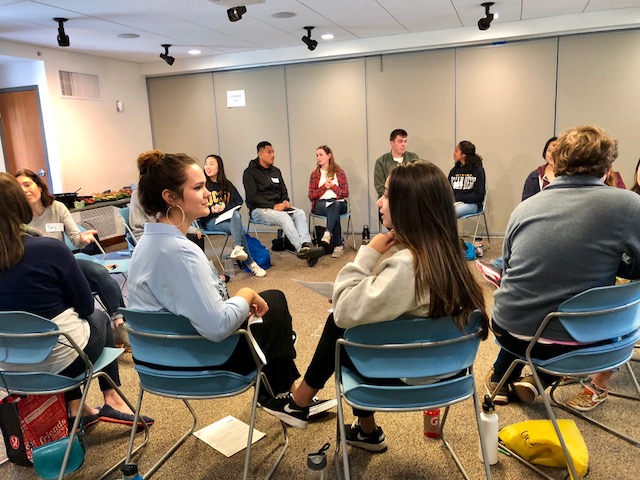 CSI's dialogue programs are open to current UC San Diego undergraduate students, graduate students, and campus partners.
Dialogue topics
CSI-Communication & Leadership and additional CSI staff members provide quarterly dialogue programs throughout the school year to engage in civil and meaningful discussions to learn about various perspectives on a range of topics. Participate in a workshop in two ways:

Campus Conversations, open to all UCSD students

Request a workshop or workshop series
Dialogue programs offered
In collaboration with the National Conflict Resolution Center (NCRC), Tritons Together: Campus Conversations offers community building dialogue circles for the UC San Diego community.
A team of student Dialogue Ambassadors co-facilitate Circle Dialogues, known as community building circles. Co-facilitators provide a structured environment to generate dialogue among participants on a specific topic. Circle Dialogues foster open and supportive spaces for people to talk about differences, develop empathy and enhance perspectives.
For this quarter, Dialogue Ambassadors will be facilitating virtual community building circles. Click each session to register:
WINTER 2021 DIALOGUE AND COMMUNITY-BUILDING CIRCLES
To register, you will register using WCOnline. This program is part of iLead, the drop-in leadership and communication workshop program. Instructions on creating and registering for dialogue circles are as follows:
Register online at

 

https://ucsandiego.mywconline.net/

Complete a one-time registration  

Once you complete your one-time WC Online registration login.

Browse through the iLead calendar for the iLead workshop you are interested in.

To register for an iLead workshop click on the workshop block to reserve your space/appointment.

Fill out the required fields and click 

CREATE APPOINTMENT.

Make sure the appointment date and time are correct, if you select a time that is incorrect it will not save your appointment.

Take note of the "location" which will be an iLead workshop Zoom link shown on the confirmation page as well as hyperlinked in the workshop description box.

Do not use the WC Online Zoom link
Date: Thursday, 1/20
Circle Time: 4:00 - 5:20 p.m. 
Description: This interactive workshop will utilize the restorative practice of dialogue or talking circles. This dialogue will focus on the long history of hate and anti-Asian sentiment in the US and what we can do individually and collectively to stop hate towards the pan-Asian community. This dialogue will provide a transformative and critical space for dialoguing across racial, ethnic, and cultural differences to create a more supportive, understanding and empowering community. 
Date: Wednesday, 1/26
Circle Time: 5:00 p.m. - 6:20 p.m. 
DA: Noah, William
Description: This interactive workshop will utilize the restorative practice of dialogue or talking circles. This dialogue will focus on the significance of our ancestry, family, and culture. The wisdom within our own culture and ancestors is often minimized by popular and dominant culture. In this circle, participants will reflect on their own ancestors and culture. Through reflection and dialogue students will discover their ancestors as a source for knowledge, wisdom, and empowerment.
Date: Monday, 2/7
Circle Time: 2:00 - 3:20 P.M. 
DA: Noah
Description: This interactive workshop will utilize the restorative practice of dialogue or talking circles. This dialogue will focus on building meaningful friendships with a focus on the Triton Transfer community (note: this event is open to all students, staff and faculty). Participants will be invited to dialogue how initiating, developing, and strengthening friendships can support individual and collective well-being. This transformative dialogue provides participants a transformative space for creating a more welcoming, inclusive and positive learning and work environment at UC San Diego.
Date: Tuesday, 2/15
Circle Time: 10:00 a.m. - 11:20 a.m.
Description: This interactive workshop will utilize the restorative practice of dialogue or talking circles. This dialogue will focus on housing insecurity and its impact on academic success and well-being. Participants will critically discuss the challenges of housing as it pertains to social inequality and social identity.
Date: Wednesday, 2/23
Circle Time: 5:00 p.m. - 6:20 p.m. 
Description:
This interactive workshop will utilize the restorative practice of dialogue or talking circles. This dialogue will focus on the body as a contested place. Marginalized communities often have their bodies controlled and managed by those in the dominant class. This dialogue will ask critical questions for participants to consider ways to combat violence against the bodies of marginalized communities. This transformative dialogue provides participants the space to celebrate the broad and diverse embodiments of culture and social identity.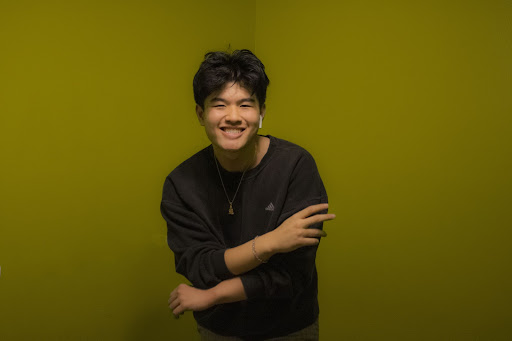 Hey y'all! My name is Alan and I am a third year mechanical engineering student at Warren. I'm originally from Bakersfield, CA then moved to Orange County, before coming to UC San Diego. In my free time, I'm a big foodie and enjoy dancing and lifting to burn off the calories ;D. Having only spent 1.5 quarters in San Diego I am still trying to explore the city more for good food. Other than that I'm either hanging out with friends or at Geisel working on homework. I joined the dialogue program because of its unique opportunity to gain very different perspectives from our UC San Diego community and overall just to meet great new people and have some amazing discussions! Nice to meet you all :)
Jingran Xu
Hi y'all! My name is Jingran (but feel free to call me J!) and I am a fourth year Revelle student working towards a Cognitive Science - Machine Learning and Linguistics Double Major. I was born in Canton, but moved to LA when I was 8, and lived there until I moved to SD three years ago for college. I enjoy watching horror movies, anime, tv shows, and documentaries in my spare time. I'm almost always listening to music, no matter where I am. I love making and eating food but I dislike washing the dishes. As a dialogue ambassador, I love hearing the stories of people attending our circles, and bringing them to an understanding of each other's perspectives.
Nathan Fang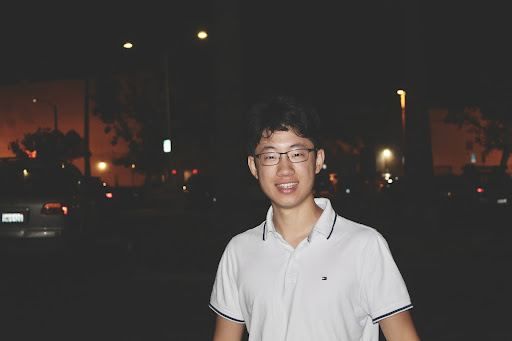 I'm Nathan, a second year general biology major at UC San Diego. I'm from Orange, which is some 90 minutes north of UC San Diego, and I derive much pleasure from playing guitar, mountain biking, and spending time with friends in my spare time. I also love meeting new people and making new friends! I joined the dialogue program because I was interested in having a job that would allow me to hear the interesting and unique stories of the diverse student body at UC San Diego. I felt that this job might be a richer experience than other jobs I could do, as well as a new challenge, as I have never done something like this before.
Noah Berlandier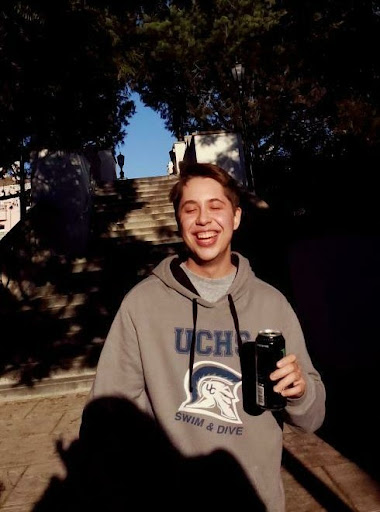 Hi! My name is Noah Berlandier, I am a second year Clinical Psychology major, minoring in Cognitive Science. My academic interests include disability, autism/ADHD, and mental illness. My general interests include fitness, art, and advocacy. I am a queer French-American child of immigrants, and a second-language English speaker-- so I have an intimate knowledge of what it's like to feel like an outsider. I use my experiences to help other people navigate through the world and advocate for both themselves and others. I'm a Dialogue Ambassador because I believe it's important to create a safe and inclusive environment to have important conversations around subject of community, equity, and growth.
Vanessa Nguyen
Howdy! My name is Vanessa Nguyen, and I am a fourth year Human Development & Education Sciences double major from Eleanor Roosevelt College. I was born and raised in San Jose, California. Coming to San Diego, I love the sunsets, the new friends, and the lessons I've learned here. In my free time, I like taking naps and playing with my Nintendo Switch. As a Dialogue Ambassador, I love bringing the UC San Diego community together for an opportunity to express gratitude, restore any harm, and learn from one another.
William Kessinger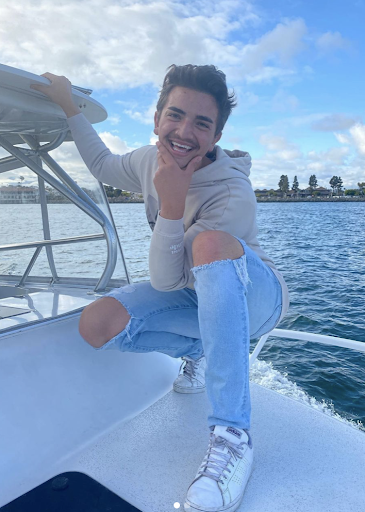 Hello! My name is William Kessinger, and I am a third year Dance & Political Science double major from Thurgood Marshall College. I am originally from Colorado Springs, Colorado, and I have lived there my whole life until coming to San Diego. I love to read and write, explore new parts of San Diego, dancing and performance in general, as well as finding some great places to eat around town. I am a dialogue ambassador because I believe in the power of restorative justice and having conducive conversations about difficult topics. Together we can talk about the world's issues and respect one another!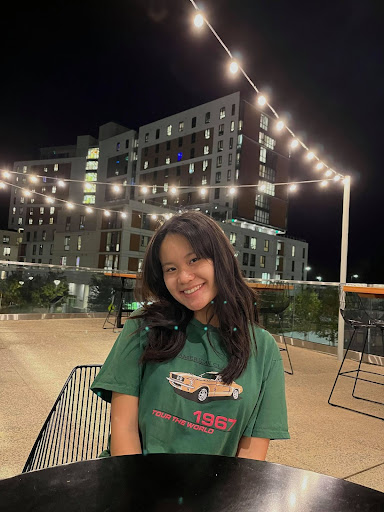 Wendy is a second-year Communication major from Rosemead, California. Her interests include theatre, painting, dance, community service, and whipping up fun creations in the kitchen. She strives to be an active member in her community and enjoys volunteering. With a drive to be involved in her school community and to cultivate her professional and personal development, she believes C&L is the ideal place to grow her leadership and communication skills. She is eager to be part of a supportive environment that focuses on fostering essential skills such as interpersonal communication and defining leadership on her own terms in hopes of being able to utilize these skills in her everyday life.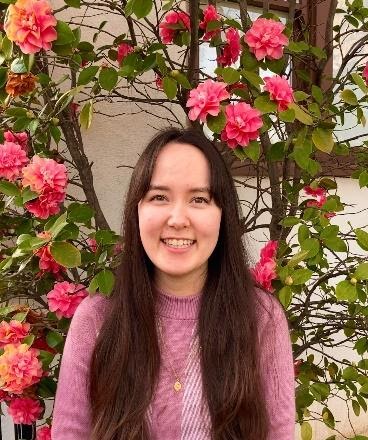 Katia Yuki Hastings is a second-year transfer student (fourth year) from Sacramento, CA. Her interests include traveling, trying new things, going on walks, and all things Disney. She hopes to graduate this year with a B.A. in International Studies - International Business and pursue a career in student affairs. Her interest in student affairs and helping others with personal growth and leadership led her to become a C&L Student Assistant.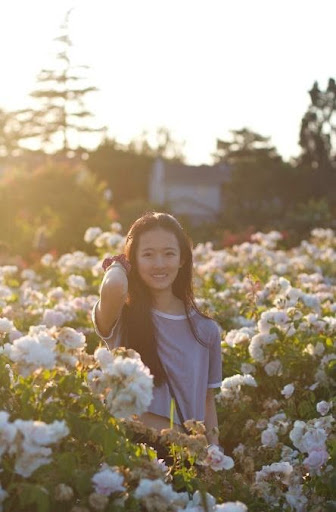 Cindy Peng is an engaged student worker pursuing a Business Psychology and Cognitive Science (Design & Interaction) degree. Cindy's focus on supply chain readiness aims to positively impact workplace environments. For ten years of her life, she lived in Xi'an, a place that made up the heart of China as its oldest city, the starting point of the Silk Road, and the home to the world-famous terracotta army. She is bilingual (fluent in English and Chinese; learning Spanish in the process) with a variety of interests including reading, communicating, designing, and culture-exploring. Being well-organized, reliable, and driven with a strong work ethic, she wishes to be a part of C&L to further thrive in such team-based motivated settings and strengthen skills in leadership and professional communication.
Request a dialogue
Looking for ways to increase connection during virtual times? Dialogue Ambassadors will work with you to facilitate one or more conversations that create community, friendships, and new ideas. Student facilitators are available at no cost to student organizations, departments, and student groups.
Please submit your request using the following Google Form.
Questions? Email dialogue@ucsd.edu