Dialogue Programs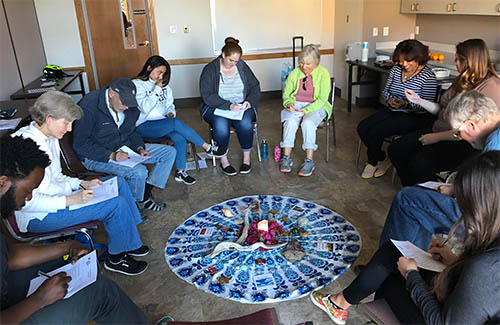 CSI's dialogue programs are open to current UC San Diego undergraduate students, graduate students, and campus partners.
Dialogue topics
CSI-Communication & Leadership and additional CSI staff members provide quarterly dialogue programs throughout the school year to engage in civil and meaningful discussions to learn about various perspectives on a range of topics:
Interfaith dialogue (quarterly)
Rotating topics (quarterly)
Tritons Together: Campus Conversations (by request)
Dialogue programs offered
Interfaith Dialogue workshops are held once per quarter for students to share their journey of spirituality, faith, and religion; learn from differences, and discover commonalities.
Students from all faith and non-faith backgrounds are invited to participate. Come prepared to learn from others, ask questions, and honor our shared humanity.
CSI and the National Conflict Resolution Center (NCRC) are proud to announce Tritons Together: Campus Conversations, a new campus-wide program to offer community building dialogue circles for the UC San Diego community.
A team of undergraduate student Dialogue Ambassadors co-facilitate Circle Dialogues, known as community building circles. Co-facilitators provide a structured environment to generate dialogue among participants on a specific topic. Circle Dialogues foster open and supportive spaces for people to talk about differences, develop empathy and enhance perspectives.
Campus partners and student organizations can request a community building circle focused on a topic of their choosing by
submitting this online form
or emailing
dialogue@ucsd.edu
.
Request a dialogue
Questions? Email
CSI-Communication and Leadership
or call (858) 534-0501.