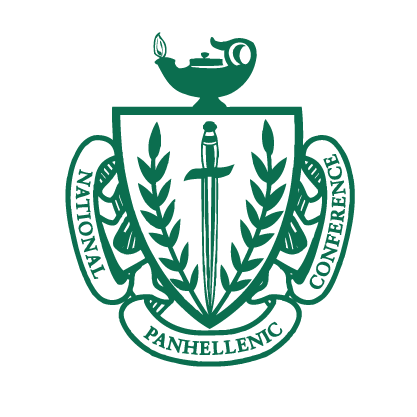 Panhellenic is the largest women's organization on campus, and is proud to be an enriching and empowering part of its members' lives! A collection of 12 sororities under the National Panhellenic Conference, Panhellenic at UC San Diego strives to promote the harmony and equity of our campus and the greater San Diego community. Our members are well rounded students, athletes, researchers, leaders and so much more. Through the support and encouragement of others, Panhellenic women strive for greatness through acts of philanthropy and scholarship. We are dedicated to making Panhellenic a welcoming space for all women, and are actively growing towards this goal through a greater awareness of social justice. Although we may come from different sororities, we are one united community. We are endlessly proud to be Panhellenic!
From the Panhellenic President:
Joining Panhellenic has been the most meaningful experience of my college career! I've observed myself grow not only as a leader, but as a student and woman as well. The generous encouragement and thoughtful advice of my sisters was an integral part of my journey to where I am today. I am so proud to be President of this amazing organization, and look forward to welcoming even more women into Panhellenic!

- Shruti Vakharia
 Alpha Chi Omega

Alpha Epsilon Phi

Alpha Omicron Pi

Alpha Phi

Chi Omega

Delta Delta Delta

Delta Gamma

Kappa Alpha Theta

Kappa Kappa Gamma

Phi Sigma Rho

Pi Beta Phi

Sigma Kappa
Find more information on MGC's student supported external website.