JusticeCorps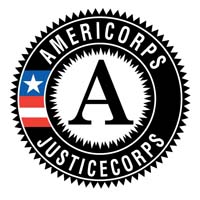 Help others help themselves find justice — learn about the law and life in return.
As a JusticeCorps member, you'll be trained to provide legal information to self-represented litigants (individuals who represent themselves before the court without an attorney) to assist them with filling out court paperwork related to family law and civil matters. All of the work you do will be overseen by an attorney or trained supervisor.
Program benefits:
Provide a much-needed service to your community.
Develop numerous transferable skills that will better prepare you for law school, a career in public service, public administration, or non-profit work.
Earn a $1,132 education award.
Gain professional experience.
Develop networking opportunities.
Earn strong letters of recommendation if you successfully complete the program.
Program requirements:
You must be enrolled full-time at UC San Diego with a minimum 2.5 GPA (preference is given to sophomores, juniors, and non-graduating seniors, but any enrolled student may apply).
You must be able to complete 300 hours of service within the program year (late September to mid-August).
You must commit to serve a minimum of 6 to 8 hours per week at one of 9 service sites in the San Diego community:

San Diego Superior Court, Civil Division
Legal Aid Clinic
Family Law Facilitators Office
Small Claims Office

You must be able to attend 2 to 3 weekend training sessions scheduled throughout the year.
You must pass a live-scan fingerprinting security check.
To apply:
Applications are available in February each year, due in March.
Interviews will begin in April for participation the following academic year.
See the California courts website for more information and the program application.