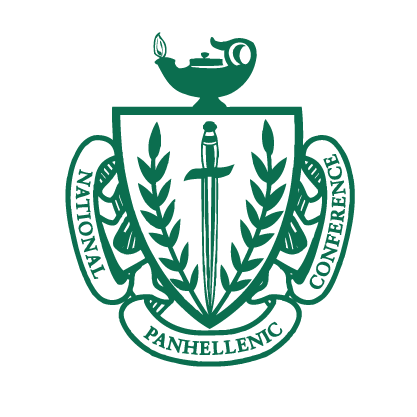 Panhellenic is the largest women's organization on campus, and is proud to be an enriching and empowering part of its members' lives! A collection of 12 sororities under the National Panhellenic Conference, Panhellenic at UC San Diego strives to promote the harmony and equity of our campus and the greater San Diego community. Our members are well rounded students, athletes, researchers, leaders and so much more. Through the support and encouragement of others, Panhellenic women strive for greatness through acts of philanthropy and scholarship. We are dedicated to making Panhellenic a welcoming space for all women, and are actively growing towards this goal through a greater awareness of social justice. Although we may come from different sororities, we are one united community. We are endlessly proud to be Panhellenic!
From the Panhellenic President:
Being part of the Panhellenic community at UCSD has given me incredible opportunities for growth, leadership development, and friends and sisters for life. I can honestly say that if I had not joined CPA, I would not be in the same position as I am today. I am so incredibly proud to be the president of such an amazing and passionate group of women, and I am excited to welcome more to our community in the fall.

- Kalyna White, College Panhellenic Association President

(Kalyna White, CPA President)
 Alpha Chi Omega

Alpha Epsilon Phi

Alpha Omicron Pi

Alpha Phi

Chi Omega

Delta Delta Delta

Delta Gamma

Kappa Alpha Theta

Kappa Kappa Gamma

Phi Sigma Rho

Pi Beta Phi

Sigma Kappa
Find more information on Panhellenic at UC San Diego's student supported external website.