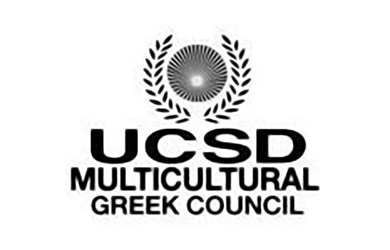 The Multicultural Greek Council (MGC)  at UC San Diego was founded in 2002 by five culturally based organizations with the purpose of standing united as one strong voice dedicated to representing our diverse interests and values. Currently, the council is composed of seventeen cultural and identity-based organizations. Our organizations were founded to bring underrepresented and underserved populations together as a community to celebrate our cultures, identities, and lived experiences. Our organizations also participate in philanthropic efforts and community service projects to help give back to the greater San Diego community.
From the MGC President:
I was so excited to become a member of MGC winter quarter of my first year! It all started with me looking for a support system, but I have gained so much more than that. I have grown as a leader, developed professional skills, and have engaged in more community service. I also love the connections I have made through SFL. Including my best friend who I met through my lovely chapter! 

I am beyond proud to be part of such a unique council. Our chapters are all identity based but we always emphasize that we aren't exclusive to those identities, anyone is welcome to join!  Each chapter serves as a voice for that specific identity. Many of their philanthropic efforts are in support of those underrepresented communities. 

Even if you are unsure of joining, I highly suggest you attend at least one event. I hope that MGC will be the right fit for you!

- Sharai Barrera, Multicultural Greek Council President

(Sharai Barrera, MGC President & Member of Lambda Theta Alpha Sorority)
Alpha Gamma Alpha

Kappa Zeta Phi

Lambda Theta Alpha

Lambda Theta Nu

Phi Lambda Rho

Sigma Alpha Zeta

Sigma Omicron Pi

Sigma Pi Alpha
Alpha Epsilon Omega

Delta Lambda Phi

Gamma Zeta Alpha

Lambda Theta Phi

Nu Alpha Kappa

Phi Iota Alpha

Pi Alpha Phi

Psi Chi Omega
Find more information on MGC's student supported external website.