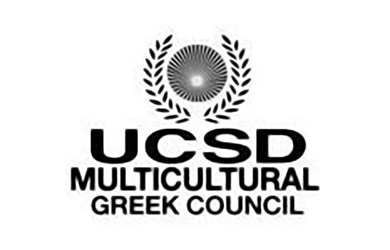 The Multicultural Greek Council (MGC)  at UC San Diego was founded in 2002 by five culturally based organizations with the purpose of standing united as one strong voice dedicated to representing our diverse interests and values. Currently, the council is composed of seventeen cultural and identity-based organizations. Our organizations were founded to bring underrepresented and underserved populations together as a community to celebrate our cultures, identities, and lived experiences. Our organizations also participate in philanthropic efforts and community service projects to help give back to the greater San Diego community.
From the MGC President:
The Multicultural Greek Council is home to a unique collection of voices – each with our own histories and experiences, but with similar core values that allow us to celebrate and explore our diverse cultures. Many of us joined our respective organizations because we felt culturally alienated coming to an institution like UC San Diego, but we have all been able to find a little slice of home within our groups. Our sororities and fraternities are identity based, but we always emphasize that we are not exclusive to those identities – there is room for everyone in MGC! 

I am very proud to be part of this council. I have seen many people grow and develop into thoughtful leaders not just within their chapters, but in many different organizations on and off campus. For me, the beauty of MGC is that it allows me to push myself and build my skills in a safe environment, where I know I can rely on my chapter to support me as I do for them. I can definitely say that thanks to my chapter and MGC, I have grown as a leader, a scholar, and a friend. 

I hope one of our chapters can be a home away from home for you too! 

- Leilani Ortega, Multicultural Greek Council President

(Leilani Ortega, MGC President & Member of Lambda Theta Alpha Sorority)
Alpha Gamma Alpha

Chi Delta Theta

Kappa Zeta Phi

Lambda Theta Alpha

Lambda Theta Nu

Phi Lambda Rho

Sigma Alpha Zeta

Sigma Omicron Pi

Sigma Pi Alpha
Alpha Epsilon Omega

Delta Lambda Phi

Gamma Zeta Alpha

Lambda Theta Phi

Nu Alpha Kappa

Phi Iota Alpha

Pi Alpha Phi

Psi Chi Omega
Find more information on MGC's student supported external website.