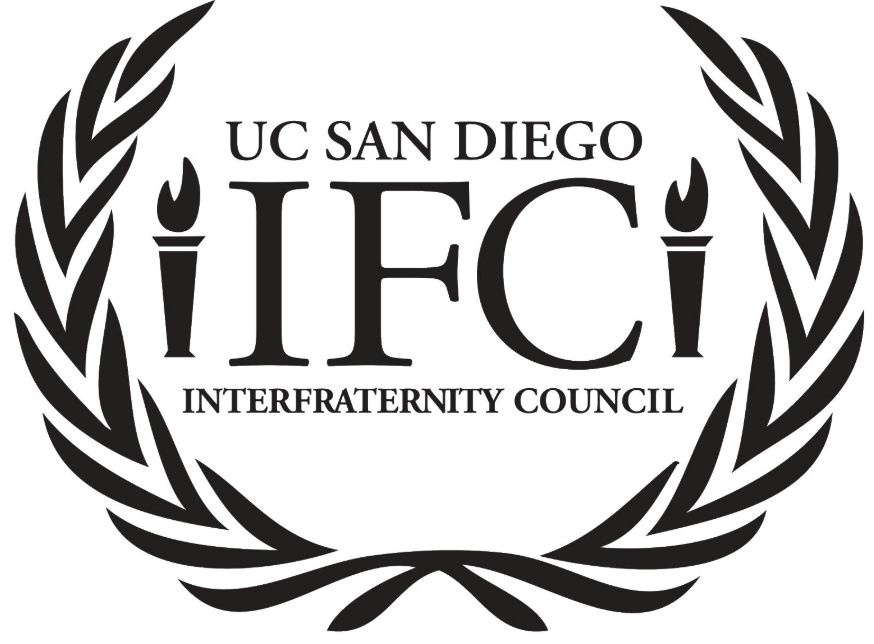 The Interfraternity Council (IFC) at UC San Diego is a collection of member fraternities who promote intellectual, philanthropic, fraternal, and social values within their respective chapters. Each fraternity maintains cooperation with one another, their respective international headquarters, alumni, and the surrounding community. Whether looking for a strong brotherhood, leadership experience, or networking for future development, there is a place within our community. From a constant support system to countless dollars raised in philanthropies, IFC members are constantly devoted to making their college experience enriching and worthwhile! 
From the IFC President:
The Interfraternity Council at UC San Diego is a diverse group of community innovators and university leaders. Together we embrace values of brotherhood, scholarship, academic achievement, and well-roundedness. IFC members are united not only by our core values, but also by shared interests and goals. Our community is heavily involved throughout UC San Diego. Many active IFC members run Student Organizations or Club Sports, are involved in On-Campus research in a variety of fields and work hard balancing rigorous coursework with academic and professional Internships. 

When I was a first year, I went through IFC's fall recruitment. At that time, I had just moved across the country to begin school here at UC San Diego and was eager to make friends. I knew I had to approach recruitment with an open mind to find people who shared similar interests and goals. After rush week, I joined Sigma Phi Epsilon and was rewarded with friendships that will last a lifetime. Our IFC community has a place for everyone! And having been involved with IFC for three years now, I look back and cannot help but feel extremely fortunate and thankful for such a rewarding experience.

- Nic Ericson, Interfraternity Council President
Alpha Epsilon Pi

Alpha Lambda Mu

Beta Theta Pi

Kappa Sigma

Lambda Chi Alpha

Phi Delta Theta

Phi Gamma Delta (FIJI)

Pi Kappa Alpha

Pi Kappa Phi

Sigma Alpha Mu

Sigma Nu

Sigma Phi Epsilon

Tau Kappa Epsilon

Triangle
Find more information on IFC's student supported external website.