Welcome to Alternative Breaks!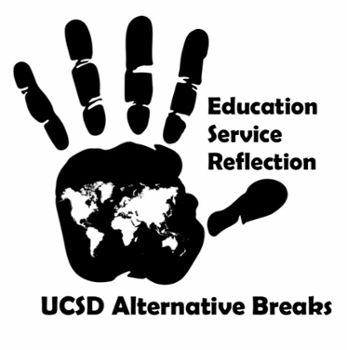 Alternative Breaks are national or international service and learning trips that use education of social justice issues combined with quality direct service to have a lasting impact on students and the communities in which they work.
Who Can Participate?
Alternative Breaks is open to all UC San Diego students. No prior Alternative Breaks, travel, or service experience is required. The most important requirements are an open mind, an open heart, and a sincere desire to learn and work together with others to help create social change.
Service and Learning Trips
Each trip incorporates 8 components of a quality alternative break, which include Strong Direct Service, Orientation, Education, Training, Reflection, Reorientation, Diversity, and Full Engagement.
Alternative Breaks is a year long program where participants meet weekly to learn about their trip's social justice issue and the community they are working with, discuss logistics, engage in training and reflection activities, and coordinate fundraising.
Interested in taking a Trip?
Complete the Interest Form!