Support Alternative Breaks
Show your support by donating to the alternative breaks program through the support fund!
"The opportunity to learn about a social justice issue, serve a community, and travel (at the same time!) is literally a dream come true. Because of the Alternative Breaks scholarship fund, that dream will come true for me." - Alternative Breaks Scholarship Recipient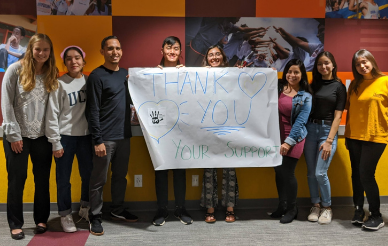 AB Support Fund
Donate to the UC San Diego Alternative Breaks Support Fund! All donations directly support students with high financial aid participate in an Alternative Breaks trip.